Many people love coming to my homestead to learn how to make cheese. I have taught hundreds of people the art of cheese making here. But the truth is - we live in the boonies, and it's a long (albeit scenic) drive for my students. That's why I designed this online workshop so everyone can participate. Most of my students buy milk from the store, so there is no need to have your own dairy animals!
​
In this self-paced course,

you will learn how to make four different kinds of dairy products

. You start with the easier ones and then move up to the more involved cheeses. Keep in mind that even the more difficult cheeses are not hard to make. If you like cooking and eating good food, you can make cheese. I will hold your hand every step of the way! Here's what's on the agenda:
​​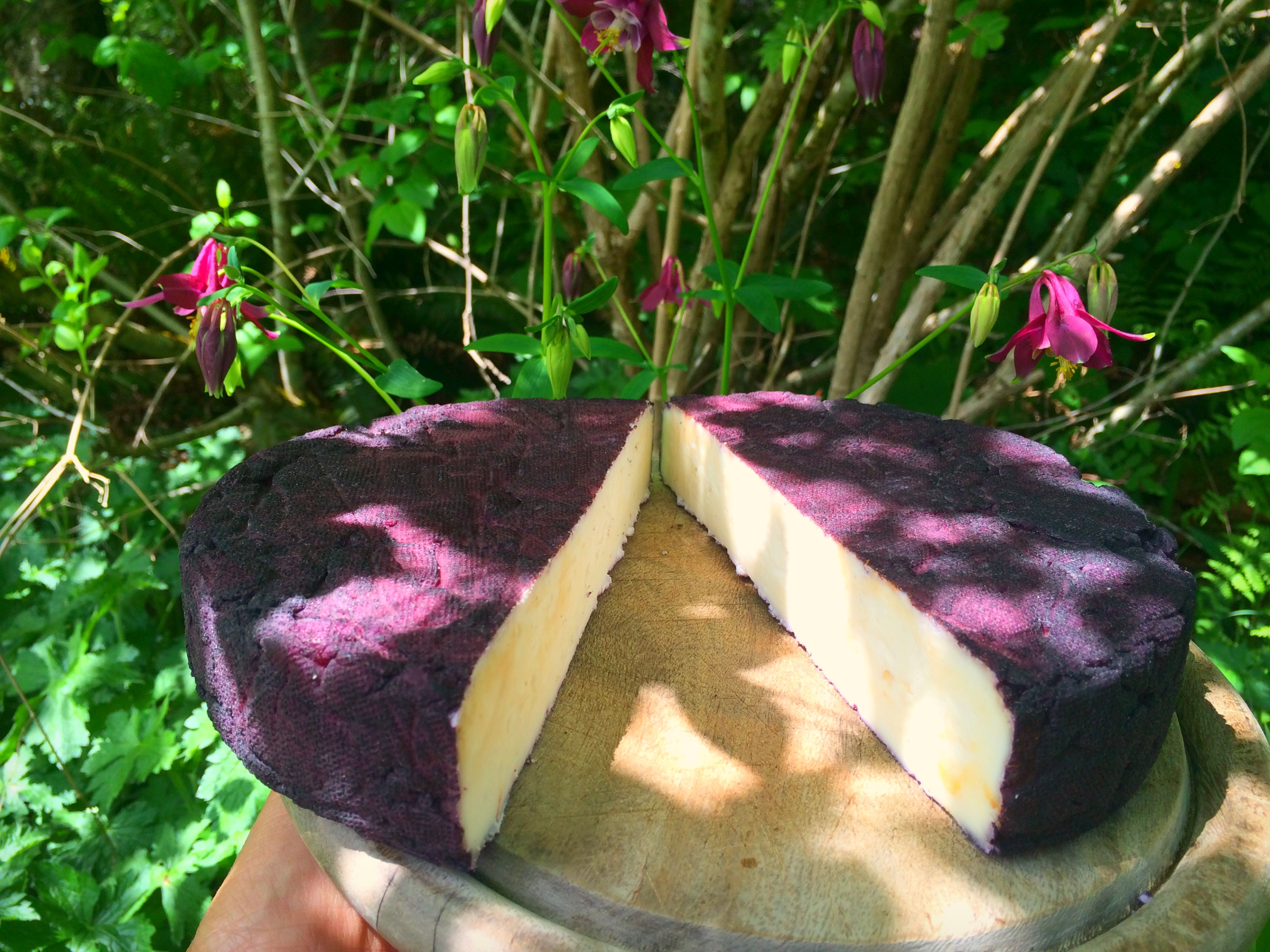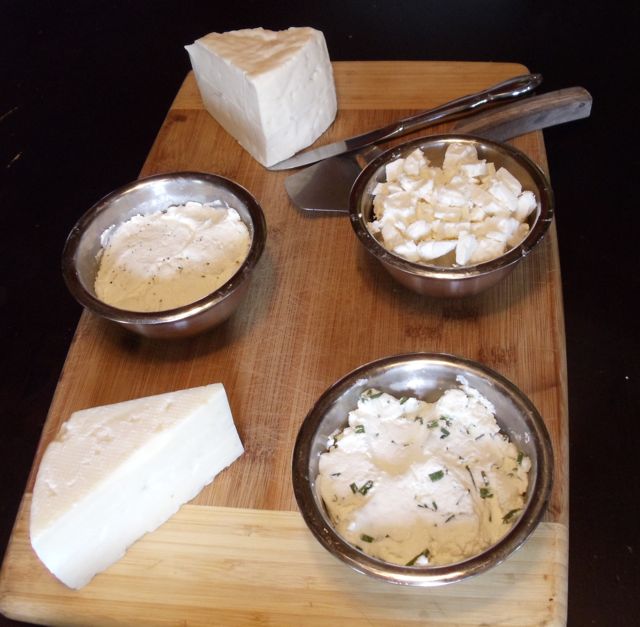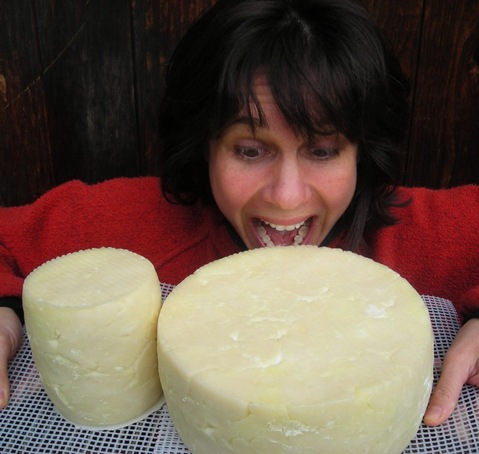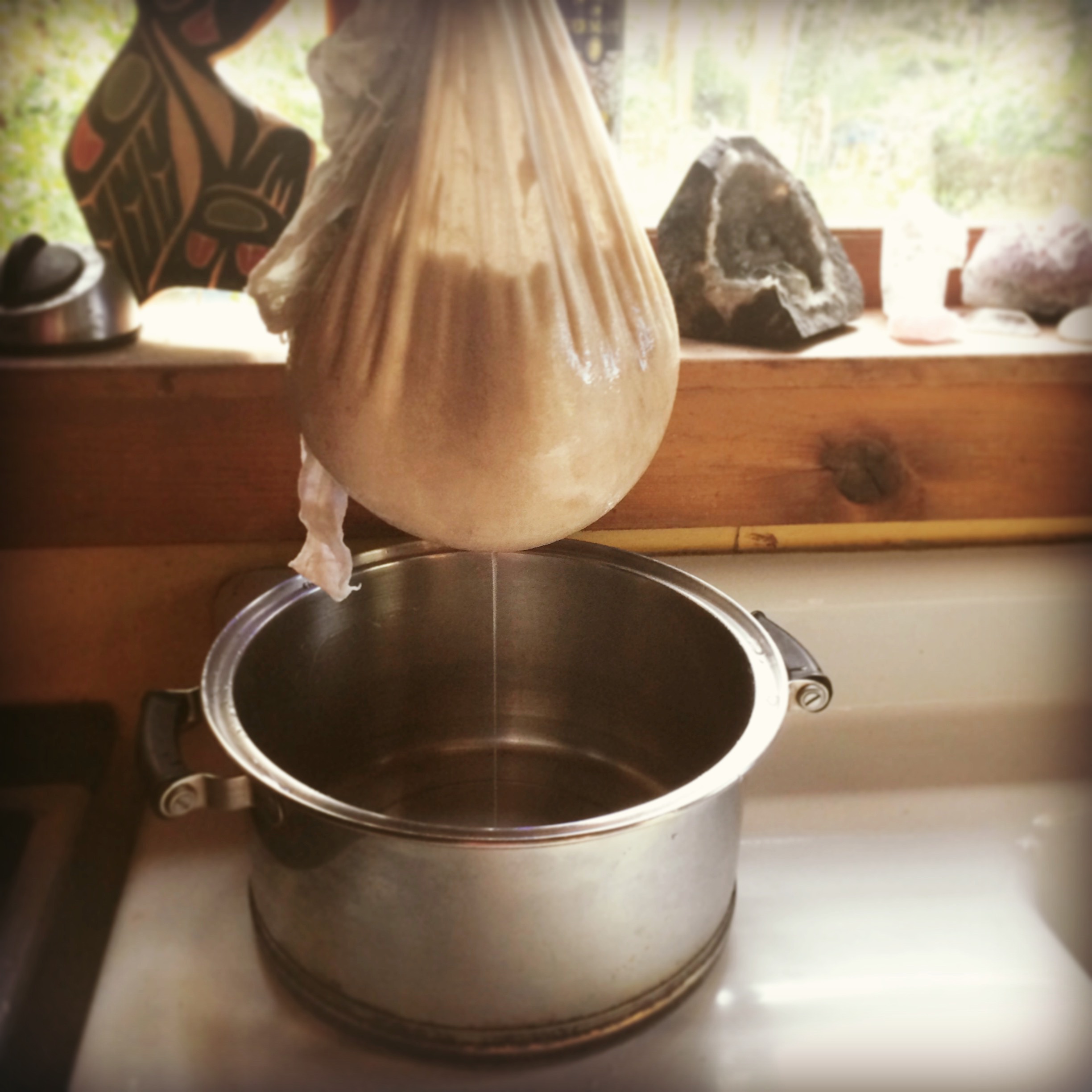 Cabra Al Vino

In this workshop, you will receive my beautiful, detailed

e-books

on making each cheese, filled with gorgeous pictures, step-by-step instructions, and many tips and tricks that I have learned in over a decade of making thousands of pounds of cheese at home.
You get to download all ebooks, movies and recipes and keep them forever. And you start the course whenever YOU want!



​​You will know exactly what

supplies

to order, where to order from, and how much.
My

recipes

are easy to follow, clear and simple.​​ I also will provide you with recipes on how to cook and bake with what you make (cheese cake, anyone?).​​​
And if you are a visual learner, you will watch me demonstrate techniques and methods in my

movies

, right in my own kitchen.
Another great part of this program is our

private Facebook group

, where you can ask me questions, let me help you solve problems, celebrate your successes and meet a wonderful group of people who are into making cheese!

At the end of this workshop, you will wonder why you were ever intimidated by the thought of making cheese!

​​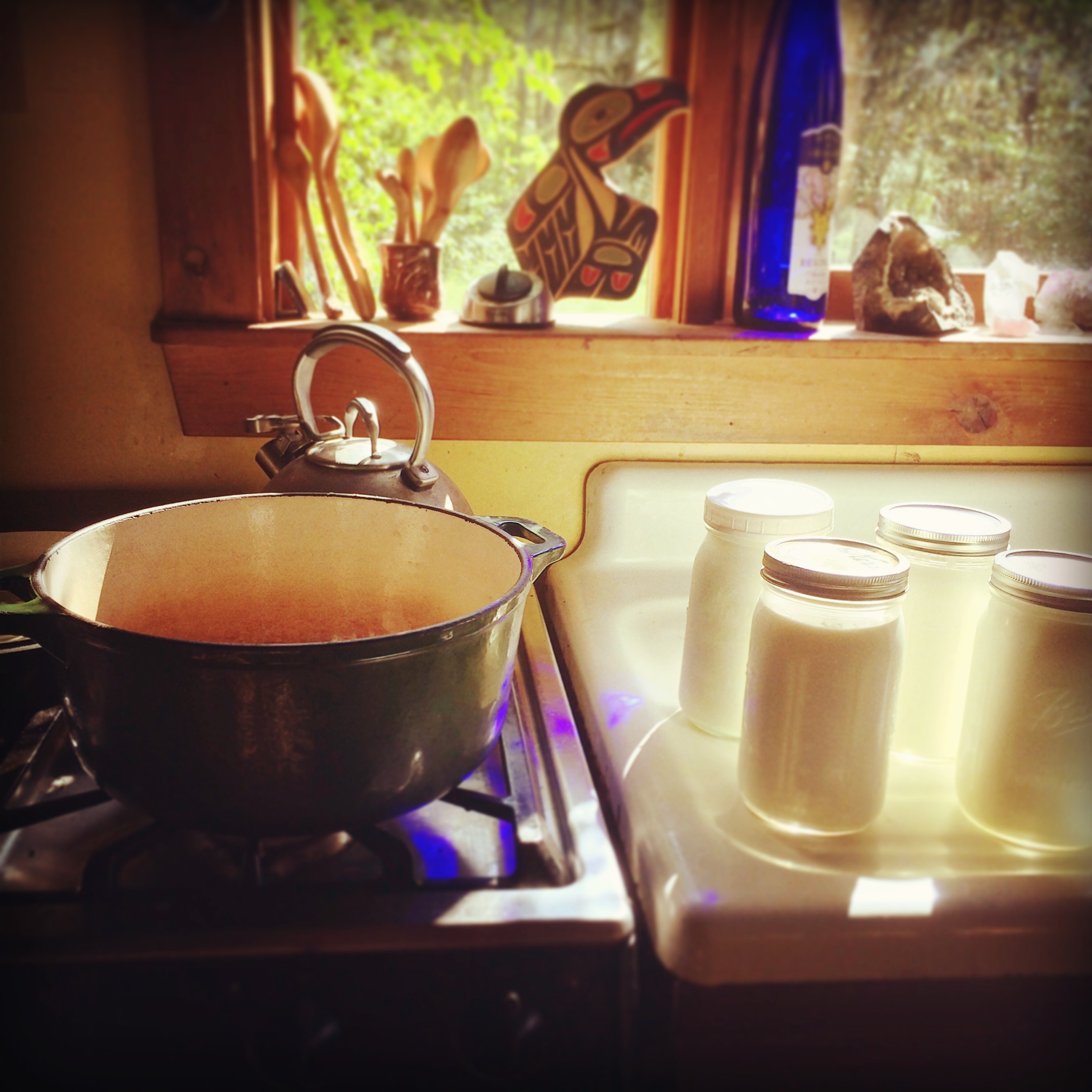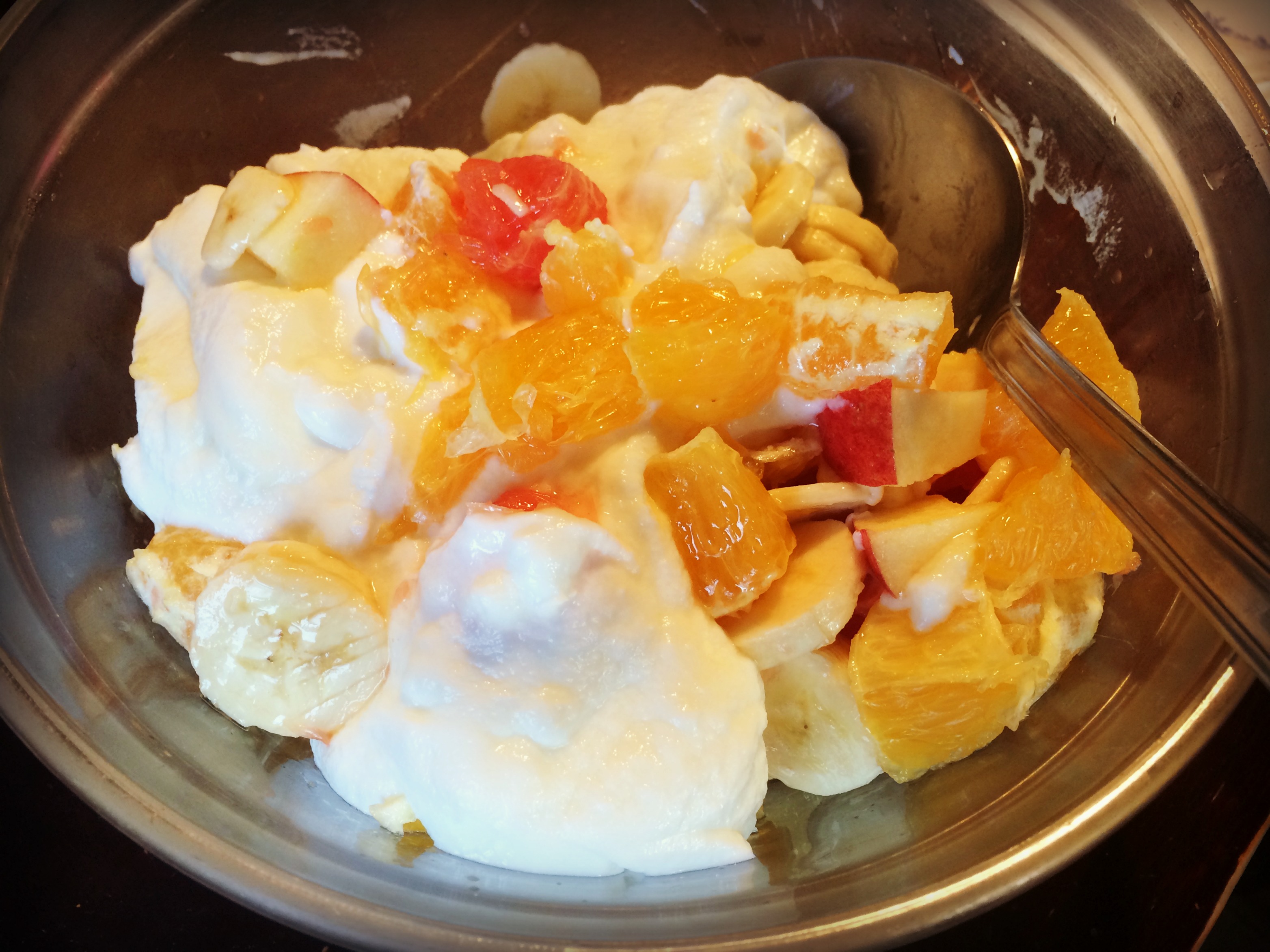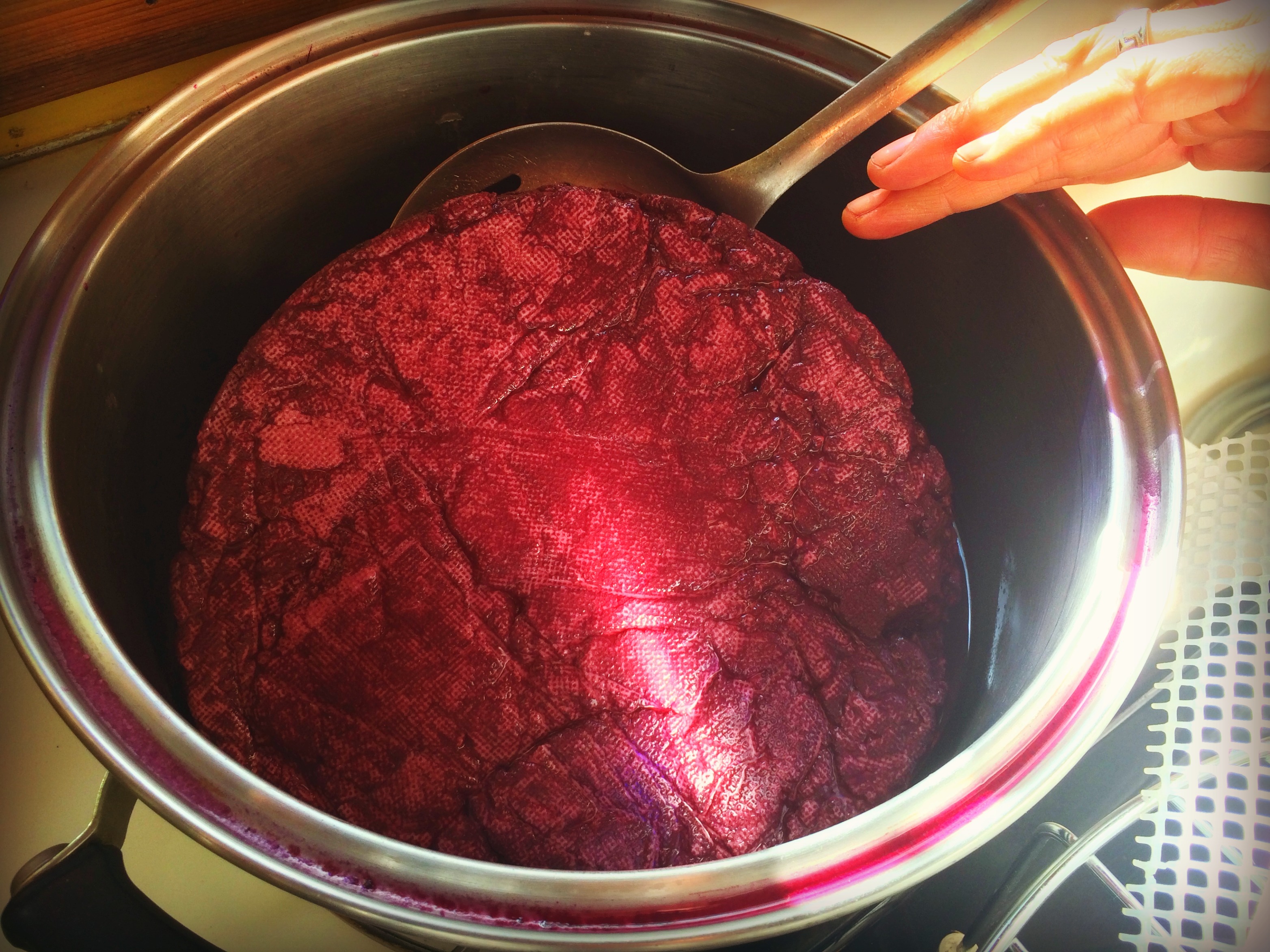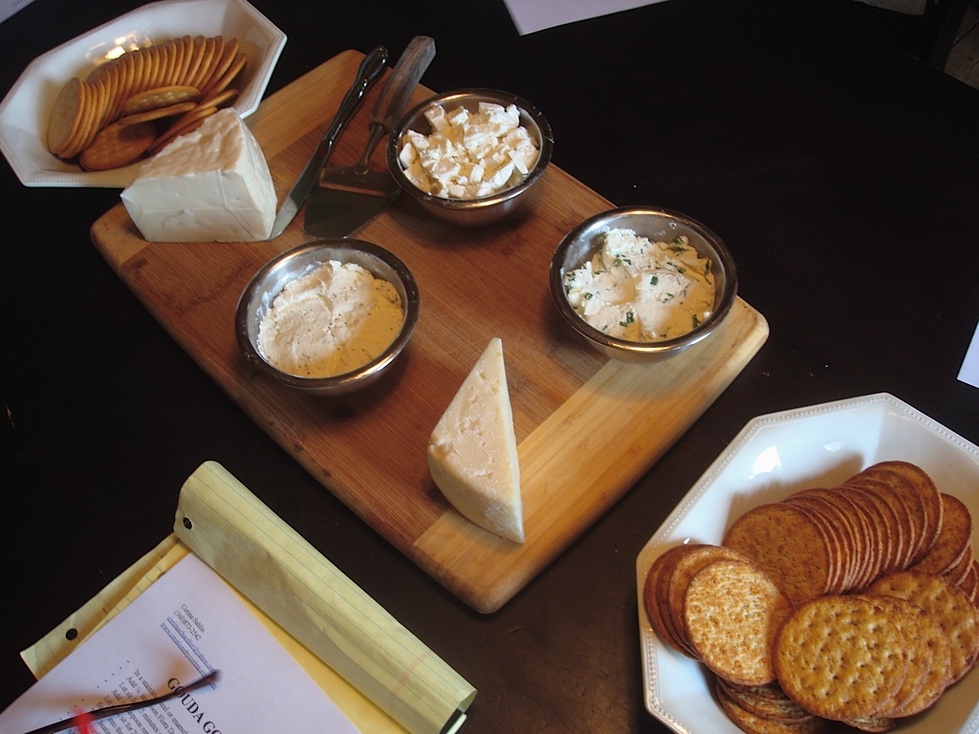 You don't need to own goats or cows to make cheese! Before I had goats, I bought cow milk at the store to make all of my cheese. You can, too!

You don't need expensive equipment to make cheese​​! You probably already have many of the things you need for cheese making at home. As for bigger ticket items like cheese presses, I will show you where to find them or how to make your own.

Even if you already make yogurt and cheese, there will be tricks and tips in this class that might be new to you.​​

Making your own cheese and yogurt is a fantastic way to save money. Instead of buying expensive cheese in the store, you will make your own, nourish your family with healthy food, and impress your friends at a fraction of the cost!​



The price for this course is $49.




​​











Look at some of the recipes we will make... Gouda Quiche, Marinated Chevre, Vanilla Cheesecake, Salad with Caramelized Peaches...



​​​

​​​​​​​​
Testimonials from some of my students:


After completing Corina's online cheesemaking course, I have the confidence to tackle cheesemaking without fear. I was hesitant to attempt to make any of the hard cheeses because of the details in the recipes and the specialized equipment needed. Corina explains when you need to be diligent and when you can sort of cut corners. She also shows how you can compromise on some of the equipment. Basically she gave me the confidence to go ahead and try.
Cindy, PA

Having taken online college courses, I can say that the caliber of this online class was exceptional. Using your skill, knowledge and expertise (and joy!) in cheese making and presenting it as you have, has come through clearly and professionally making the art and science of cheese making accessible to us novices! Thank you, Corina!
Debbie, NH

I have been making cheese for many years by reading books, talking to other cheese makers. Corina's course has taught me so much more. Her recipes are very easy and realistic. I am a much better cheesemaker from taking her course. I highly recommend it for whatever stage of cheese making you are in. It is so worth it.
Kathleen, MA

I loved this class and feel very confident that in a couple of months my cheese will be as good as Corina's. Her videos, writing and explaining the recipes is wonderful and easy to understand. I would say yes you should take this class and you to can make beautiful cheese. Being a neighbor of Corina's I have tasted her cheese and I'm here to say it's very good and feeling confident mine will be, too.
Cindy Lou, WA

I had always wanted to make my own cheese but was intimidated with all the steps and precision of it all. Corina and her recipes made everything seem easy and doable. And I did it! Made by me cheese! Thank you Corina!
Barb in British Columbia, Canada

I absolutely loved this cheesemaking course! Corina's instructions were easy to follow and the videos took all the guesswork out of the process. My family is thrilled with my yogurt and chevre (and can't wait for the gouda!).
Tracey, AL ​​

I have been making cheeses for years, and Corina's recipes yield some of the best I have ever made! Her encouragement and experience help me get the most from my goat herd. I can't wait to take the class again!
Alexia, WA

Corina's instructions for making the best yogurt and chevre are the easiest in the world. If you were at all worried that you might not be able to make cheese, her course will get you over that. It's fun and delicious!
Renee, CA

Corina is a wonderful teacher. Clear and specific and very available!
Lenore, WA

Your cheese-making class was perfect--I appreciate your low-key, practical approach and how your craft is an extension of your beautiful homestead. What you have created there is how I wish the entire world would do business--personal, hands-on and based on true experience. I can't wait to get going on making more cheese!
Marjie, WA
​​
I loved this class! ​It was full of great information, and Corina made it all interesting and fun!
Liz, VA

Corina's online cheesemaking class is very fun and educational. She is a wonderful teacher and has the patience of a saint. She is able to troubleshoot any problems and come up with solutions.
Leah, WA​
​​​

​This course gave me all the support and encouragement I needed to venture into cheesemaking. I have been so inspired and empowered by this experience that I'm even hoping to get my own goats soon. Thank you, Corina, for a wonderful educational experience!
​Marianne, OR

Corina, you are indeed a cheese wiz! Your ability to teach via an online course is incredible! I looked forward everyday to learning more from you and loved the go-at-my-own-pace, the way you teach! The time and effort you put into teaching us newbie cheese makers is so sweet and amazingly helpful! Thank you very much! I told my Facebook friends and family it was a great Christmas present idea!
Hope, WA

This course was terrific. I am pretty able in the kitchen and adventurous, but I really needed an extra push to delve into cheesemaking. Signing up for the class gave me the commitment I needed from myself, and Corina is quite clearly a competent teacher, passionate about her craft, and she has thoughtfully put this class together. I highly recommend it!
Sarah, GA

I highly recommend Corina's on-line cheese-making course to anyone interested in embarking in the art of artisan cheese. Her course is very well put together and easy to follow. Very professional, but also authentically personable. The opportunities for interfacing with class participants from around the world helps to create a fun community.
Maxine, WA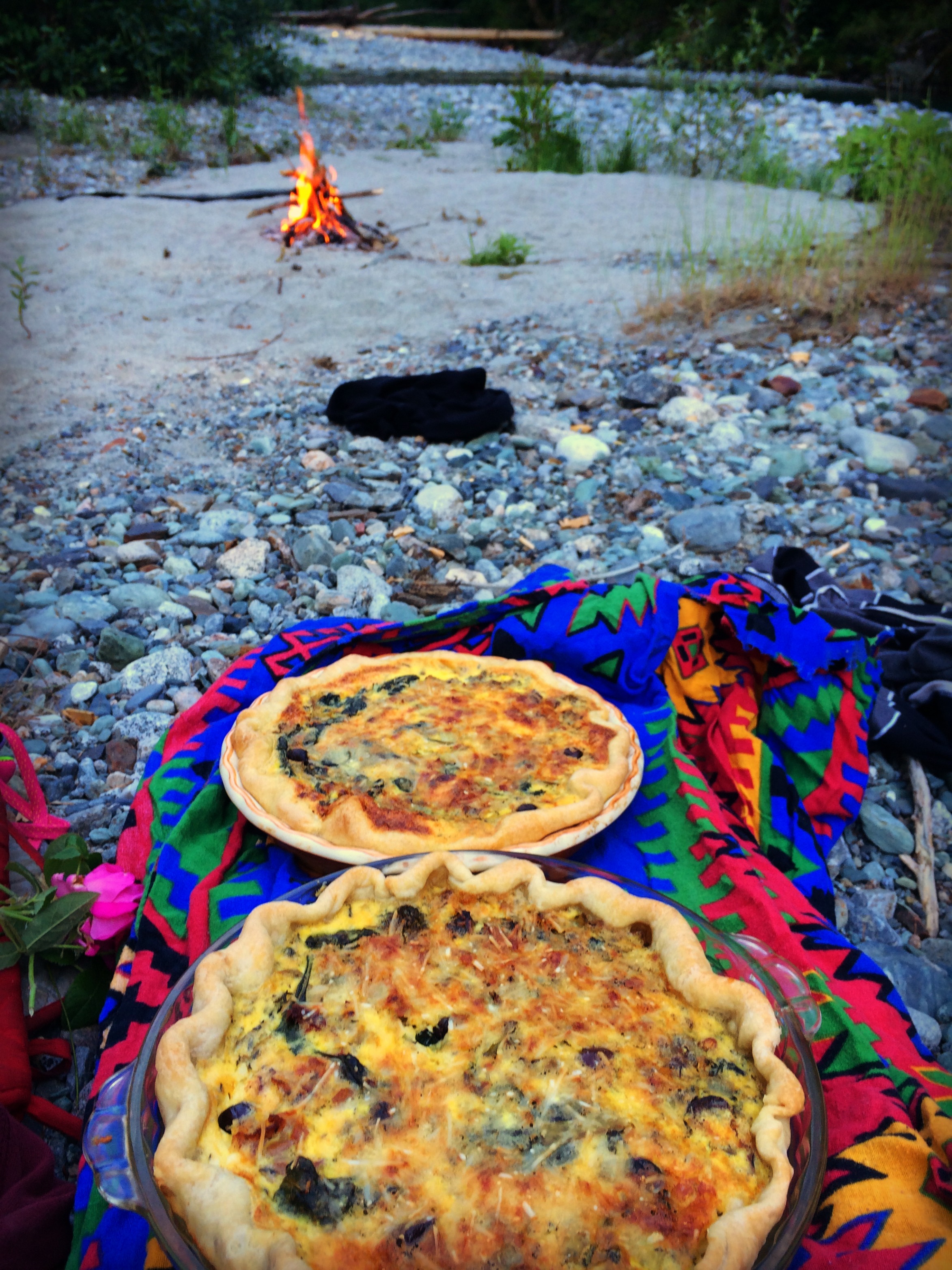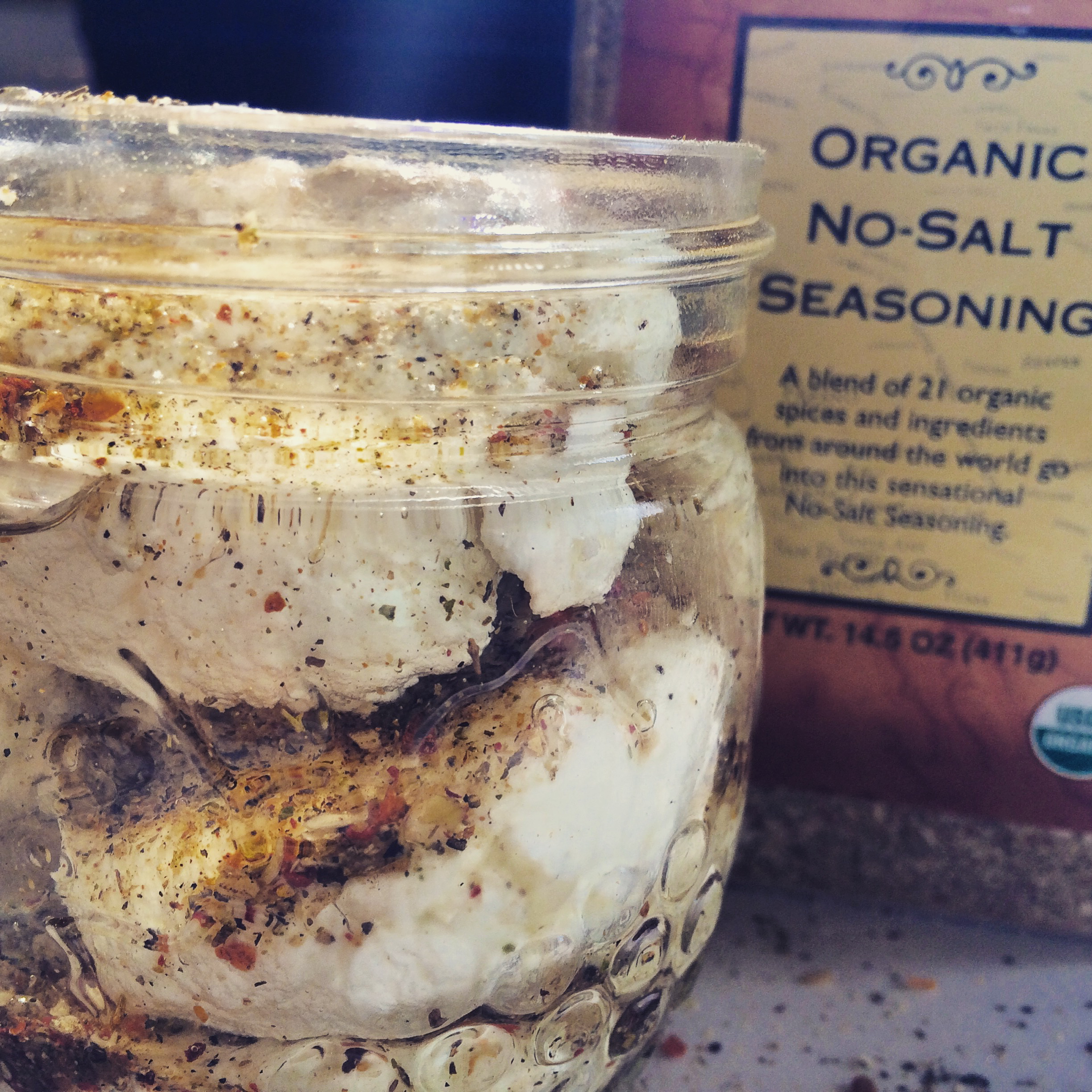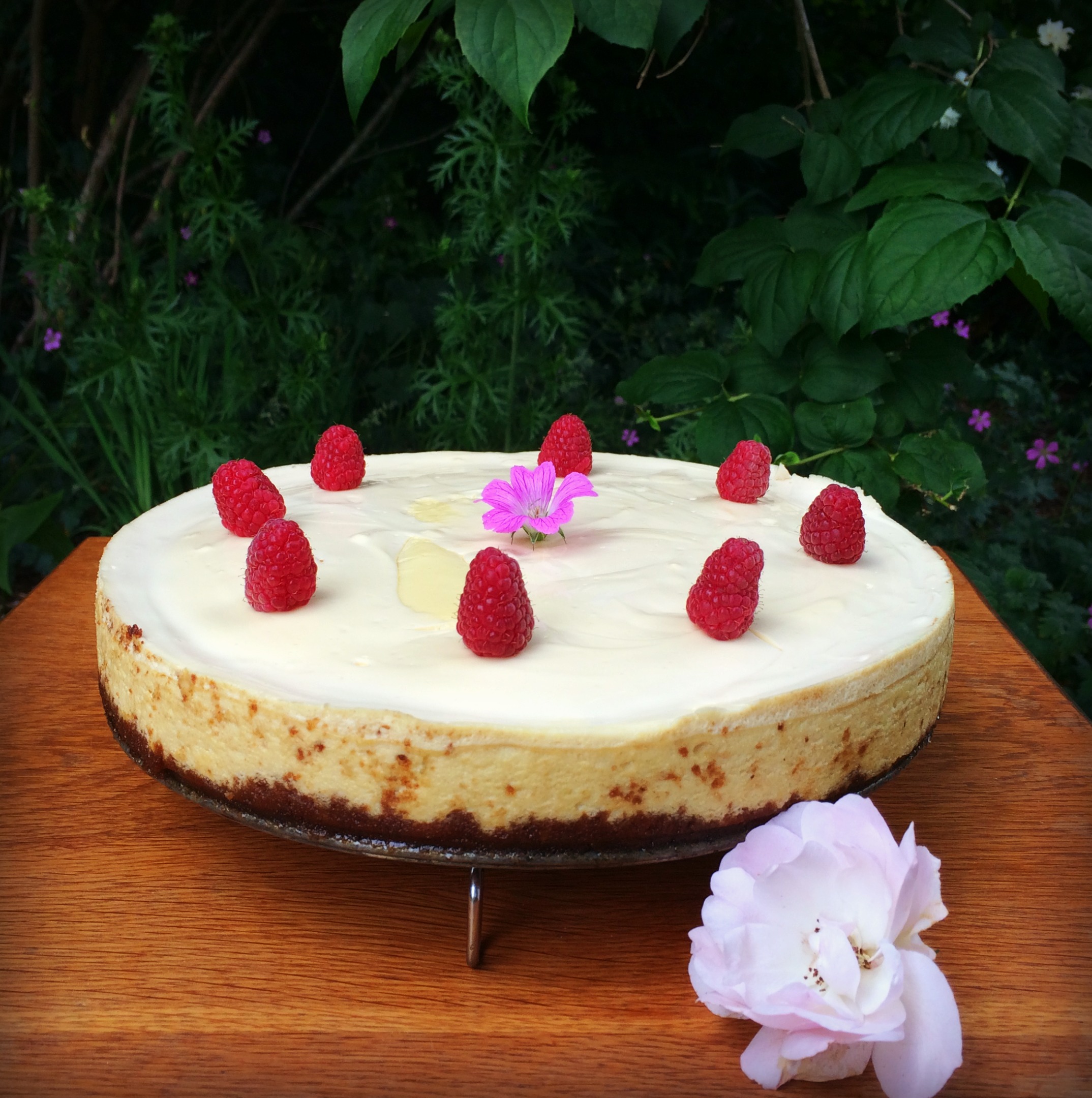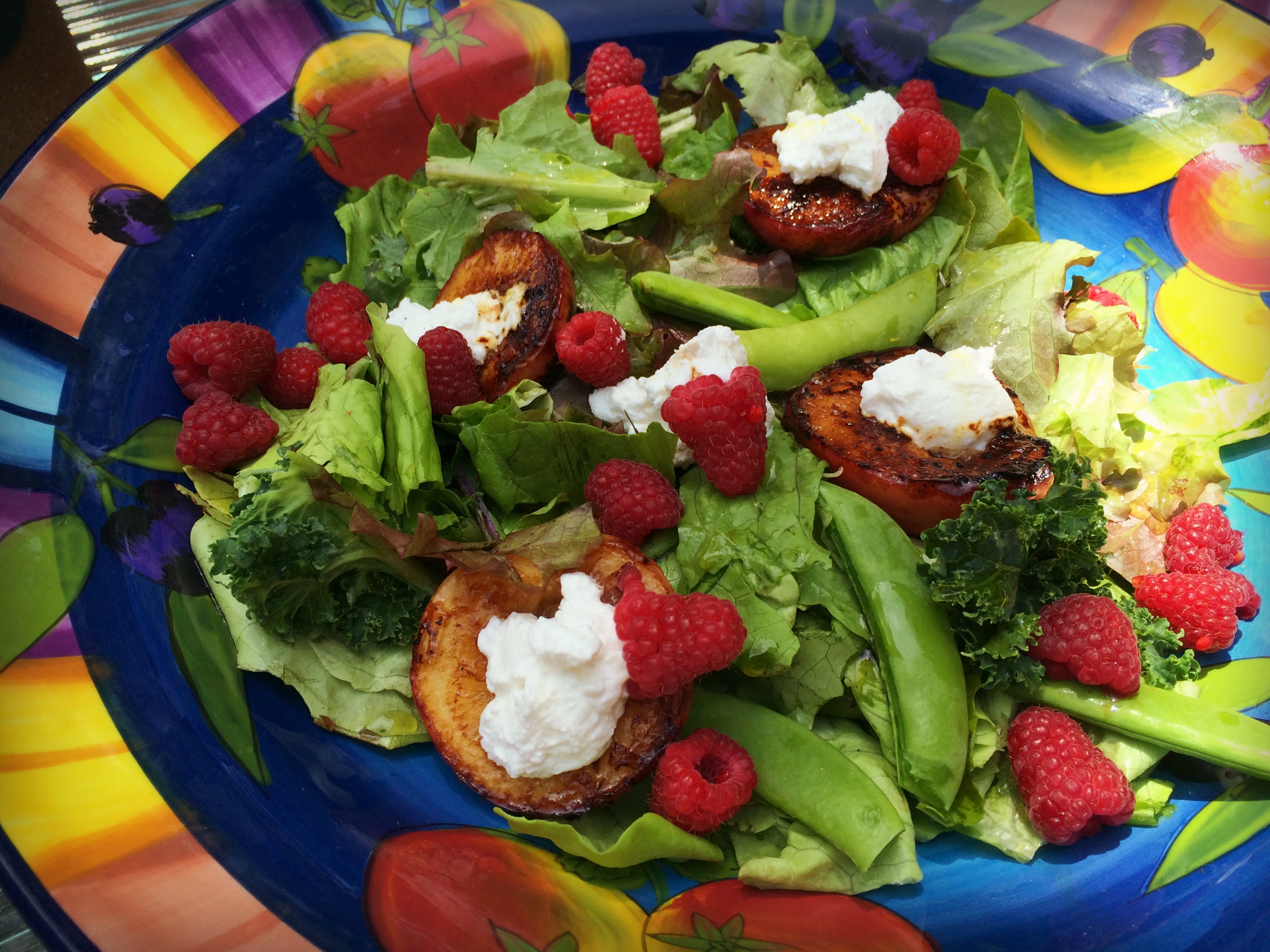 "Thank you so very much for a sensational class. You are an excellent teacher."
Kathleen

"I am so glad I found your class. You achieved your goal. I feel empowered."
Cindy